Fleet Driver Training, North Wales & North West England
We can offer….
Bespoke training to suit the customers needs
Reduced insurance premiums and claims
An average of 15% reduction in fuel consumption (on day of training)
Subsidised Energy Savings Trust fuel efficiency training
Reduced  vehicle wear and tear
BTEC qualifications in Safer Driving offered
Full paper trail provided for your records
Training areas covering North Wales, North East and North West
Ever heard of the Corporate Manslaughter and Corporate Homicide Act 2007?
www.hse.gov.uk/corpmanslaughter/about.htm
This act was a landmark in law. For the first time, companies and organisations can be found guilty of corporate manslaughter as a result of serious negligence in the training that should be provided to their employees.
Employers have a duty of care to their employees when on company business, even in their own cars.
JS Driving Solutions can provide bespoke courses for anyone who holds a category B licence driving anything up to 7.5 tons.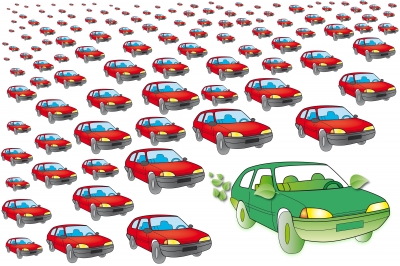 Fuel Save Driver Training
With running costs increasing on a yearly basis then we find ways to try and reduce these costs where possible. Looking at how we drive there are techniques we can adopt to enable us to save money.
Training your employees with these techniques will enable them to drive in a more economical and fuel efficient way, potentially saving your company up to 13% in running costs.
During the training your drivers will achieve anything up to 13% savings. "Studies suggest that a typical driver will maintain savings of 1-6%, or £20 to £120 across the entire year." (Energy Savings Trust)
Imagine the savings across your fleet?
Other benefits include;
Based on 8,700 miles a year, typical savings of £235 per driver, if all the techniques are followed.
Less wear and tear on the vehicle
Reduction of your carbon footprint
Creating an over all safer driver due to increasing the ability to anticipate and reading the road ahead.
We can meet your drivers at their place of work and using their vehicles training will last for 1 hour. You will receive training reports, which will include the readings showing your drivers improvements taken from the session.
If you have any questions or would like any more information then please do contact us on any of the numbers available.
Our Price List ….
| Course: | Duration: | Cost: |
| --- | --- | --- |
| Driver Risk Assessment | 1 Hour on Road | £30 |
| 1 to 1 on Road | Full Day | £180 |
| 1 to 1 on Road | Half Day | £105 |
| 2 to 1 on Road | Full Day | £210 |
| LWB Upgrade | Half Day | £105 |
| Eco Driver Training | 1 Hour | Government Subsidy Available |
| Collision Aftercare | Full Day | £195 |
| Collision Aftercare | Half Day | £115 |