Learner Driving Lessons Chester
ARE YOU LOOKING FOR A FRIENDLY LOCAL DRIVING INSTRUCTOR IN THE CHESTER AREA FOR YOUR DRIVING LESSONS?
Learning to drive is a big step towards your freedom, and choosing us is the right way to go!
We will help you set goals and targets and plan your journey to become a fully qualified driver. Teaching in a very calm and relaxed style, the lessons follow a good structure enabling you follow each subject area with ease.
Driving Lessons Chester
With lessons from 1 hour, 1 ½ hours and 2 hours, we cover most Chester postcodes and surrounding areas including Wrexham and Mold. However if you have any special requirements or time frames then feel free to contact us and leave a message where we will call you back to discuss any requirements you may have.
Providing constant tuition and guidance with every aspect of your training including your theory, we endeavour to help you every step of the way to achieving that ultimate goal!
And it doesn't stop there…….
BTEC in Demonstrating safer driving
Alongside your lessons, you can now gain a BTEC level 1 qualification in Safe road skills and attitudes, and a BTEC level 2 in Demonstrating safer driving. There is a registration fee of £39.95 for each qualification, and is taken alongside your lessons. Once you have passed your test, we will then complete a motorway session to complete your qualification, where it could see some significant reductions in your first insurance.
Jamie is a qualified A1 Assessor and will deliver your qualification through your driving lessons. You will have a workbook to complete, which of course you will get support with all the way!!
This is a fantastic qualification you can achieve, where it will look great on anyone's c.v. for any potential employer!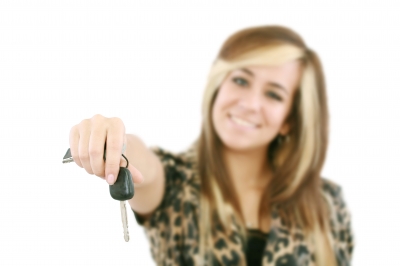 Prices
Learners
Great introductory offer for new drivers only: Book your first 10 hours for ONLY £230!
1 hour £26
2 hours £50
5 hours £125
10 hours £245
For bespoke courses suited to the individual needs, please contact me for further prices.
Post Test
Pass Plus £180 6 hours
BTEC Level 2 £39.95 registration fee
Motorway £60 2 hours
Pass Plus
Pass Plus is a course designed by the DVSA which is on a modular basis covering 6 aspects of driving..
Rural Roads
Town Driving
All Weather Driving
Dual Carriageways
Motorways
Night Time
This course can be completed in session lengths of 2 or 3 hours. Once all the areas are completed to a good standard (normally at the 6 hour requirement set by the DVSA), we will then apply for your certificate, which you can then present to your insurance company.
Please take your time to look around the site, including the resources page where you may get some useful information and if you have any questions then please do contact us at any time.
THEORY TEST PRO:
We have now signed up to Theory Test Pro enabling all our pupils free access to a varied range of resources enabling them to pass their theory test first time. Boasting above an 82% pass rate, Theory Test Pro has everything you could need to pass…….AND ITS FREE FOR YOU!!! Click the link below to start your free trial and see how well you can do.

Discounted Learner Driving Insurance:
We have now teamed up with Collingwood Learner Insurance where you can get up to a 15% discount on their very flexible Learner Insurance. I recommend this company above all others as you only pay for what you need (after the initial 28 day period), take policies in multiple of 7 days! Clink the link below to get a quote today!
15% discount referral code: 394985
Don't forget anyone can use this code, not just current pupils!!